Our Certifications and Partners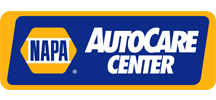 Thank you for visiting Be Auto Smart. We are adamant that you've come to the right place when looking for West Jordan's best auto and light truck repair, including maintenance services and more. The auto repair experts you'll find at Be Auto Smart are second to none. We will be able to answer any questions you have during the process, and you'll be assured you are getting the best auto service in West Jordan and beyond.
While some auto repair shops hide the price until its too late, we will always provide you with upfront estimates and pricing so you know exactly what you'll pay with us. We will explain the reasoning behind every repair on the estimate, so you'll know what you're getting for your money. The technicians at Be Auto Smart are trained in vehicles of all types and will repair it right — the first time. Finding the right parts for a vehicle is important, and our team understands that. We always use the proper part for your vehicle.
Please give us a call at (801) 703-3464 and we will be able to schedule an appointment for your next auto maintenance or auto repair. We are a full service shop that has the technology and expertise to handle both basic auto repair needs and advanced needs for the performance lover.
Batteries, brakes, tune-ups and more. Be Auto Smart and let us ensure your vehicle is reliable and safe.